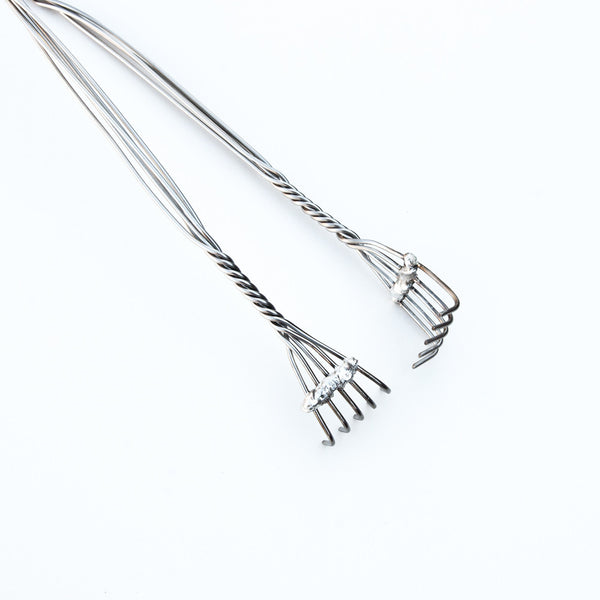 Two silver backscratcher
I received my order on time and very well packed. I am so impressed with the look of these backscratchers better than the picture in the website. Both work perfectly for my itchy back and I thank you Bill for making the best backscratcher money can buy in my opinion. I am very sure it will outlive me and pass it on to my daughter and son-in-law. Highly recommended. What an impressive work for an american craftsman from the USA.!!! Thank you Bill for a product well done. This comment is coming from a well satisfied customer.
Does NOT Disappoint
Purpose-built tool for one job, and it does that job wonderfully. Has length to spare, but isn't unwieldy. Lets you exert the right amount of force with enough springiness that it doesn't turn into self-mutilation.
If you've ever bought one of those telescoping metal back scratchers shaped like a bear claw for yourself, not as a gag gift, this is the back scratcher that you had hoped for.
Replaced my previous back scratcher, the claw part of a claw hammer (don't laugh; it works in a pinch).
Two Silver Fingers backscratcher value package, when you care enough to give the best
Awesome products and exceptional service
Thanks Bill! As expected my boyfriend loved his birthday gift
Well made
I bought two, one for the bedroom, and one for the den. They are long enough and flexible enough to reach every part of my back. Because they flex easily it's hard to get enough pressure on the itch, I solved the problem by mildly sharpening the points.